Louis Sullivan Farmers & Merchants Union Bank Window Table Runner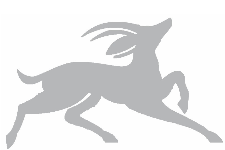 EXCLUSIVE!
This design is based on a half-round stained glass window which sits majestically above the entrance to the Farmers & Merchants Union Bank in Columbus, Wisconsin.  Designed and built by Louis Henry Sullivan in 1919, this was the last of his "jewel box" designs.  The jewel box nickname refers to the modern box shape of the building and its richly ornamented architecture and interior.  The building was declared a National Historic landmark in 1976 for it's architecture.   A design from an important historic architectural giant, brought to life for today's modern homes with extraordinary weaving and depth of color, woven on jacquard looms exclusively for Rennie & Rose!
The richly detailed design and weaving of this fabric, takes the "jewel box' reference to heart.  Exquisite detail and jewel tones combine to create home décor textiles  to fit in any home.
Approx. 132.5″ x 73.75″.
Poly/Cotton blend.
Spot clean or machine wash cold, gentle cycle, lay flat to dry.  Cool iron.  Minor shrinkage with machine washing.  Dry clean for best results.
Fabric woven exclusively for Rennie & Rose.
Product manufactured in the USA.