Art Nouveau Floral Window- Fabric by the Yard – Flower Bulb – Vineyard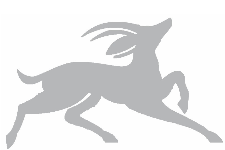 EXCLUSIVE.   Designed by Lisa Rose, one of the founders of Rennie and Rose, then woven in the USA on jacquard looms.  Each design is created with love, spirit, care and attention to detail to compliment your home décor.  Based on favorite subjects or architectural details of famous architects and certain to please.
This fabric coordinates with our Art Nouveau Floral Window Collection.  The collection is based on a stained glass window depicting a floral design.  Lisa saw double inspiration in this design as it relates to one of her favorite architectural details, stained glass windows, plus it is a reminder of time spent in her extensive flower gardens.
Versatile fabric and design can be used for a variety of home décor applications, including upholstery.   Collection is available in two colorways:  Vineyard and Terracotta.  Coordinates with our Art Nouveau Floral Window Collection, including design engineered placemats, table runners and pillows.
Bolt information:  Width 54", Repeat 12.5"h x 13.5"w.
Content:  100% Cotton.
This is a woven fabric.  Not printed.
Weight:  Medium weight.
Spot clean or dry clean.
Fabric woven in the USA.
Price per yard:  $94.95
Cut yardage is not returnable.
Swatch to show color and fabric construction:  $5.00 for a 5″ x 5″ swatch.
See below for coordinating products.